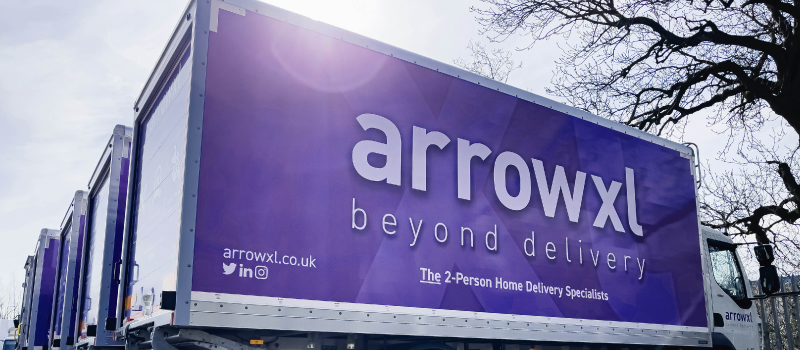 Fleet Expansion to Support Business Growth
ArrowXL has unveiled the delivery of 40 new 7.5-tonne built to order trucks to support their business growth strategy.
The trucks will complement the company's existing 2017 & 2019 registered EURO 6 DAF vehicles and will be distributed across the companies UK operating centres.
The fleet will leave the Lancashire DAF dealership shortly, following the application of a refreshed wrap livery to the body and additional cut graphics on the cab by vehicle branding specialists Mediafleet.
Sean Smith, National Fleet Manager at ArrowXL, said, "The PACCAR body has proved itself in our fleet and is now our first choice. Whole life costs coupled with a quick build time make it an almost unbeatable installation. The bodies feature PIR controlled LED lighting, floor to roofline lashing rails at 400mm intervals on the bulkhead and body sides, ensuring the load is secure at all times and a locking rear shutter."
The trucks were chosen specifically for both their size and energy efficiency ratings with the latest PACAAR' PX5 Euro 6 OBDE engines. Each vehicle is equipped with a tail lift designed to ensure ArrowXL's two-person delivery teams can properly handle a broad range of heavy and large consumer products.
Sean continued, "We are delighted with our new fleet. These vehicles will provide the company with much needed additional capacity to cope with our growing client demand. The 7.5-tonne cube size ensures that our delivery teams can handle larger deliveries safely.
We monitor the MPG fleet performance of all vehicles that we operate. Due to seasonal peaks, and our intake of short-term rental vehicles, we have had an opportunity to monitor not only other brands of vehicles but also the specification of the body they are equipped with. We noticed that like for like vehicles that are not fitted with cab top air deflectors appear to have no MPG disadvantage. On this build we have bucked the trend and elected to delete the cab top air deflector, importantly this has removed 2600kg of single-use plastic from our fleet and have the potential to increase productivity of the vehicles by circa 500kg per week. Given the urban routes operated by the ArrowXL fleet a reduction in MPG is not expected."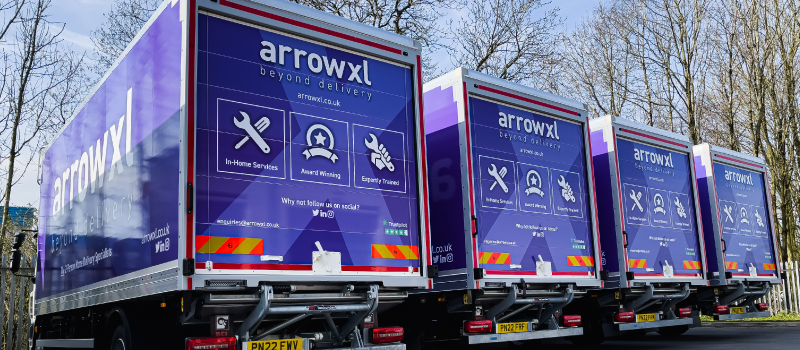 About ArrowXL
As the largest and longest established 2-person home delivery and warehousing specialist in the UK, ArrowXL delivers over two million customer orders every year. We are committed to innovation and continuous improvement - investing in technology, new services and training.
For press enquiries, please contact: