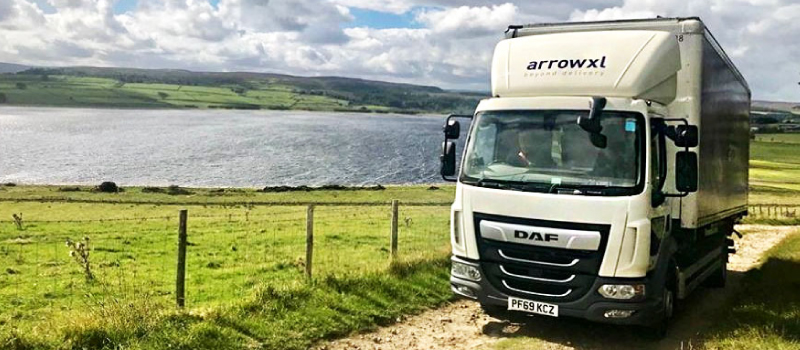 New Trial with Argos to Promote Large Deliveries in Main Scottish Islands
ArrowXL are trialling an extension to an already established Highland service with Argos which will see customers on the main Scottish Islands able to order large items for home delivery.
Customers - including those in Shetland - ArrowXL will be able to order delivery on an available day of their choice at prices that match the rest of the UK.  Customers will also benefit from ArrowXL's network of local service providers who offer regular communication about the progress of the delivery.
Laurence Garnett, Head of Supply Chain and Logistics Strategy at Sainsbury's said: "Argos is committed to delivering convenience and flexibility for customers alongside outstanding choice and value. It's our mission to make their lives easier and this trial will mean that whether shoppers are in Shetland or the Western Isles, they can choose from around 20,000 products and get them delivered quickly and conveniently. We'll be listening closely to customer and colleague feedback over the next few months."
Charlie Shiels, CEO at ArrowXL, said: "We are working closely with Argos to promote service equality across the UK and give choice and certainty to 41,000 additional homes in the Scottish Islands "
About ArrowXL
As the leading 2-person shared user home delivery specialist in the UK, ArrowXL delivers two million customer orders every year. We are committed to innovation and continuous improvement - investing in technology, new services and training.
About Argos
With 29 million store customers and nearly a billion online visitors every year, we're helping make our customers' lives easier.
We offer customers what they want, how they want it, through our same-day Fast Track Delivery and free in-store Fast Track Collection services.
For press enquiries, please contact: