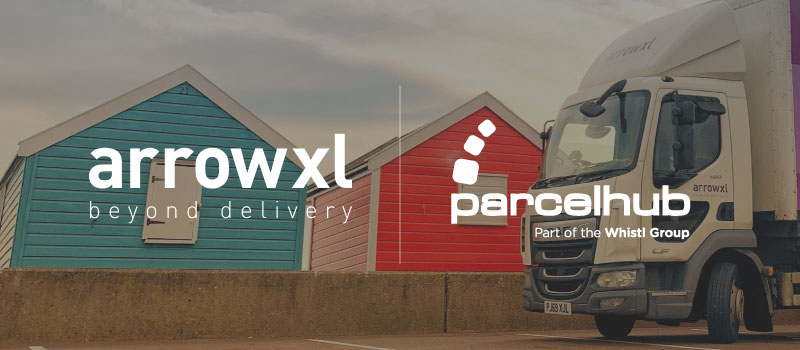 ArrowXL Announces Dynamic Integration with Parcelhub
ArrowXL has announced a new integration with Parcelhub - the UK's leading provider of multi-carrier delivery solutions and proactive tracking support.
Wigan, Greater Manchester: The partnership will offer SME companies access to ArrowXL's Lite, Standard and Platinum services via Parcelhub's Web Despatch and Tracking Portals.  Customers will receive an exceptional delivery service with a range of additional benefits such as nominated delivery day, packaging removal & WEEE disposal/recycling. 
The integration with Parcelhub now adds ArrowXL to its portfolio of 20+ carriers and 600+ delivery services, helping e-commerce businesses offer more shipping options and greater flexibility with larger sized items such as TVs, gym equipment, furniture and garden accessories.
Steve Riley, IT Director at Parcelhub, said: "Many of our existing customers required the capability to integrate a range of 2-man delivery services. ArrowXL offered a perfect solution and worked with our Senior Developers to quickly roll out the integration, from conception to testing within two months."
Craig Kavanagh, Sales Director at ArrowXL commented: "We're delighted to have formed such a dynamic partnership with Parcelhub, integrating into their IT platform makes our proposition very attractive to SME companies.  The transition has been seamless so far and we hope to continue growing our offering and exceeding our customers' expectations."
About ArrowXL
As the leading 2-person home delivery and warehousing specialist in the UK, ArrowXL delivers over two million customer orders every year. We are committed to innovation and continuous improvement - investing in technology, new services and training.
About Parcelhub
Parcelhub is a proactive multi-carrier management solution. Flexible and scalable, its services integrate seamlessly with marketplaces, eCommerce platforms and order management systems, providing hundreds of multi-channel retailers, global brands and wholesalers with one access point to 20+ carriers and 600+ delivery options.
For press enquiries, please contact: